Hospitality for Under 100 Rooms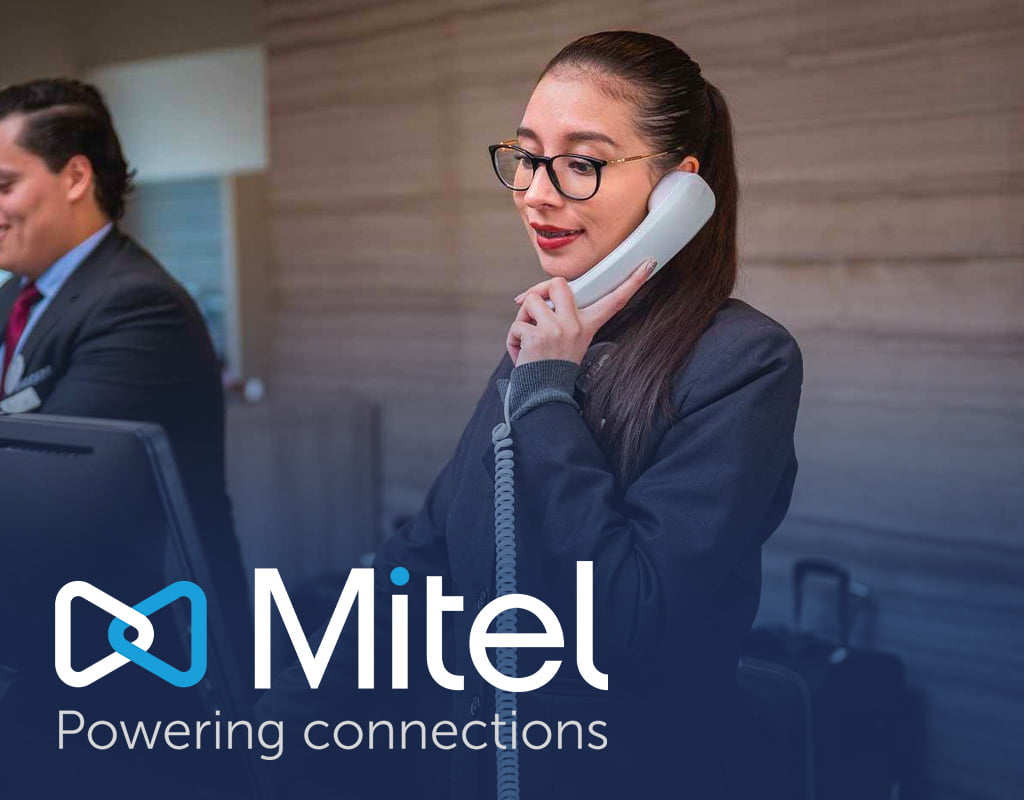 Hospitality for Under 100 Rooms
MIVOICE OFFICE 400 HOSPITALITY
The Mitel 400 Hospitality Package is the ideal professional solution for communication and administrative tasks in hotels and businesses offering guest management services.
Customer satisfaction is of prime importance for hotels, guest houses, care homes and any business offering guest management services. Mitel 400 Hospitality Package is the ideal communication solution that can be seamlessly integrated into the business processes and perfectly support employees in their day-to-day work. It increases productivity and quality of services, while keeping operating costs low.
EXCELLENT CUSTOMER SERVICE AS A GUARANTEE
Using a wide range of phones, a software application for management at reception and an interface for integrating commercially-available property management systems guarantee an uninterrupted excellent customer service.
All applications included into solution are very intuitive and user-friendly, so the users can perform tasks quickly and efficiently. For the staff, this can lead to greater job satisfaction and more time to cater for guests needs, so they will potentially generate repeat business.
THE PERFECT SOLUTION PACKAGE
The full-performance scope of the MiVoice Office 400 communication server is available: Unified Communication functions, DECT mobility and mobile phone integration, CTI applications and building automation (door intercom, door control, blinds and air-conditioning system).
NEED ORIENTED FRONT DESK SOLUTIONS
As a part of Hospitality solution, there are three need-oriented front-desk solutions of the Mitel 400 Hospitality Package, (Mitel 5380/5380ip, integrated web-based application, property management system). The right solution is chosen according to the number of rooms, the need for special functions and available infrastructure; for example, with or without PC, with integrated application or external PMS.
ADVANTAGES FOR HOTEL MANAGEMENT
The solution can easily be adapted to the existing processes and needs of every business; this includes management, reception, cleaning, maintenance, cost control or billing of network services. The Hospitality Package is easy to integrate into the existing infrastructure, intercoms and cameras, building management, external property management systems and IT infrastructure.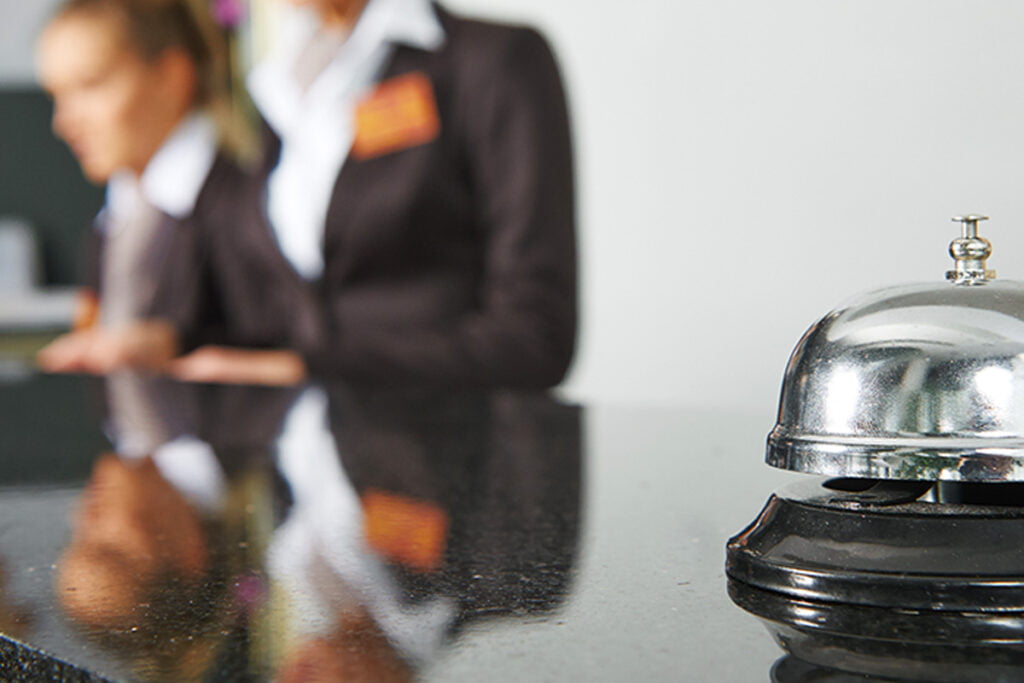 ADVANTAGES FOR HOTEL GUESTS
The application provides a speedy and easy check-in and check-out processes. A wide range of intuitively deployable handsets tailored to customers' needs can also be provided. On top of that, it is impossible to miss wake-up calls, thanks to an adjustable minimum volume and the staff that is informed about any unanswered wake-up calls. 
ADVANTAGES FOR HOTEL STAFF
Specific functions, such as check-in, including the recording of guest data plus special guest requirements, setting of guest languages and wake-up calls, are all available. During check-out the staff are perfectly supported, and the work processes sped up, by functions like automatic bill printing and room cleaning status display. The room personnel can change the room status, for example, from "being cleaned" to "cleaned", simply by entering a code on the room telephone or on the wireless DECT phone. This way, the reception and hotel management are always up to date.